As Stonehill Service Corps volunteers, Stonehill graduates are immersed in a unique cultural service experience, providing an occasion for personal growth and the discovery of a new sense of community and spirituality. Volunteers engage in a simple lifestyle, drawing near to the poor as an expression of solidarity with those whom they serve. These experiences are strengthened and supported by other volunteers who gather regularly for shared reflection.
Brockton, Massachusetts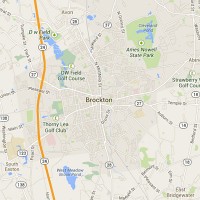 Stonehill Service Corps - Brockton volunteers live in Brockton, Massachusetts and volunteer full-time in the community. Living in a shared home, Service Corps volunteers are challenged to live simply in solidarity with those they serve. A modest monthly stipend is offered for food and incidentals, and a van is provided for transportation.
Service Corps volunteers work in various roles, including:
Education
Direct service
Community building
Marketing
Youth ministry
Dominican Republic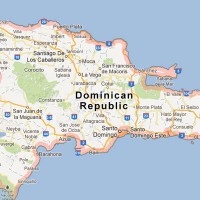 Stonehill Service Corps - Dominican Republic volunteers live in La Romana and work at Hogar del Niño, a school that offers education, daycare and after-school programs while also providing dental and medical care to an additional 9,000 children in the surrounding community. Service Corps volunteers are given the chance to use their unique talents, and have the opportunity to take on more responsibility and create new programs within the curriculum as the year progresses. Some Spanish fluency and a strong interest in working with children are required.
Service Corps volunteers work in various positions, including:
Daycare provider
Education coordinator
After-school program administrator
Grant writer
Website developer
India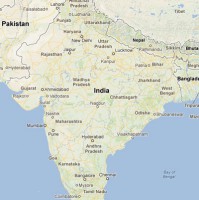 Stonehill Service Corps - India volunteers work at the Saint Andre School, a K-12 school with 900 students serving the tribal villages near Bogjungnagar in Tripura State, and Holy Cross School, an established K-12 school of 3,500+ students in Agartala. Both schools are operated by the Congregation of Holy Cross Diocese of Agartala.
Service Corps volunteers can expect a challenging and rewarding experience with plenty of support from staff. Volunteers live in cottages just outside Holy Cross School and typically work six days a week.
No professional teaching experience is necessary, but a strong interest in teaching and working with children is required. English is the only language requirement.
There are hundreds of post-graduate service programs available to Stonehill students, each offering unique positions, living situations, and locations. Stonehill works to connect alumni with programs that provide opportunities for impact and personal growth.
Related Pages