Meet the Dean
As a political science professor and former department chair, Peter Ubertaccio brings extensive leadership experience to his role as dean of Stonehill's May School of Arts & Sciences.
Dean Ubertaccio became the associate dean for interdisciplinary programs in 2014. During that time, he strengthened traditional interdisciplinary majors and minors while developing new ones and supporting faculty and students. While serving as chair for the Political Science & International Studies Department from 2010 to 2014, he oversaw a period of expansion and evolution in curriculum.
Dean Ubertaccio has also served as vice president of the Faculty Senate and is a respected media commentator on American politics. He began teaching at Stonehill in 2001 after receiving a bachelor's degree from The Catholic University of America in 1994 and a doctorate in politics from Brandeis University in 2002.
Over the past 10 years, under his direction, the Martin Institute for Law & Society has grown to become the center for the study of politics and policy. It has also become known for its vibrant portfolio of public debates, conferences, speakers and presentations.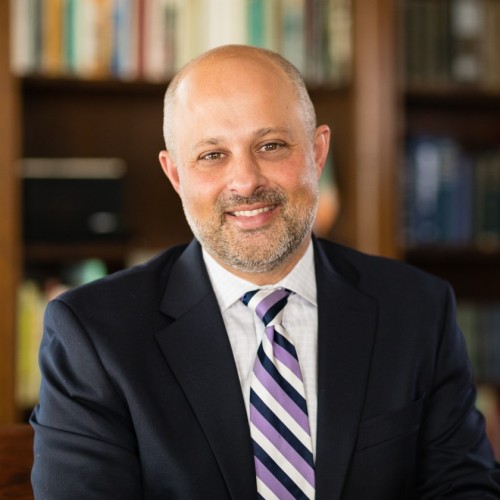 Dean of the Tom & Donna May School of Arts & Sciences
May School of Arts and Sciences