Engineering 3+2 Programs
Stonehill's engineering degrees are offered in partnership with sister schools Notre Dame and King's College. Students study three years at Stonehill for a science degree and two years at our partner school for their engineering degree.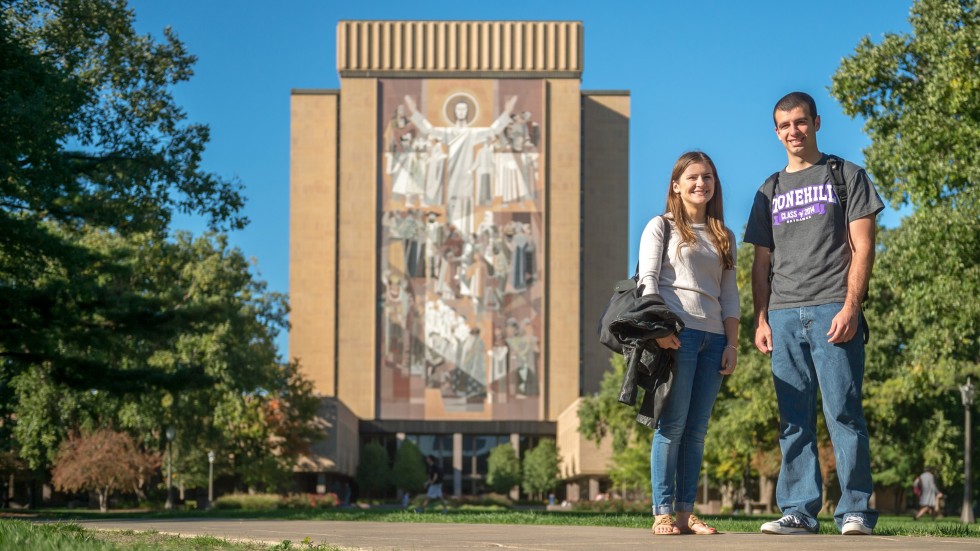 Selective Liberal Arts College, Nationally Ranked Research University
The following engineering degrees are available through Stonehill's 3+2 partnerships:
Aerospace Engineering (University of Notre Dame )
Chemical Engineering (University of Notre Dame )
Civil Engineering (University of Notre Dame ,King's College)
Computer Engineering (University of Notre Dame )
Electrical Engineering (University of Notre Dame)
Environmental Engineering (University of Notre Dame )
Mechanical Engineering (University of Notre Dame, King's College)
By obtaining two degrees, students gain a more robust educational foundation that better prepares them for their graduate school ambitions and/or careers in engineering career plans.
Stonehill students gain knowledge and the ability to think logically, analytically and creatively under the umbrella of a well-rounded liberal arts education. Technical training is integrated seamlessly with the arts and sciences so that graduating science majors are not only superb scientists but also lifelong learners.
Stonehill, Kings and Notre Dame are all sponsored by the Congregation of Holy Cross, which values integrity and puts as much emphasis on education as on helping develop compassionate leaders and global thinkers.
Research Opportunities
Stonehill Undergraduate Research Experience
The Stonehill Undergraduate Research Experience (SURE) is an opportunity for students who have completed their first year at Stonehill to perform significant, publishable, full-time research under the guidance of and in collaboration with an experienced faculty researcher.
Recent Example
Chemical Engineering major Hannah Fitch '15 and Mechanical Engineering major Melissa Drury '15 worked with Cheryl Schnitzer, associate professor of Chemistry, on artificial photosynthesis.

This research will focus on the light-harvesting antenna complex (LH2) system of photosynthesis and the dynamics of energy transfer among components of the complex.
Research at the University of Notre Dame
In addition to research at Stonehill, the University of Notre Dame offers undergraduate opportunities for cutting-edge research in a variety of facilities across campus, from designing micro air vehicles to studying the degradation of organic contaminants in groundwater.
Honor Society Affiliations
National Science & Mathematics Honor Society.
Stonehill's campuswide honor society.
The National Chemistry Honor Society.
Engineering Career Outcomes
The Career Development Center (CDC) offers extensive assistance to students seeking employment, pursuing advanced studies or participating in postgraduate service opportunities. By completing internships and utilizing mentors, students are empowered to build lifelong career management skills.
Students accepted into this program benefit from Stonehill's liberal arts foundation and from the vast resources the University of Notre Dame provides. Our students have found career success at:
Contact Information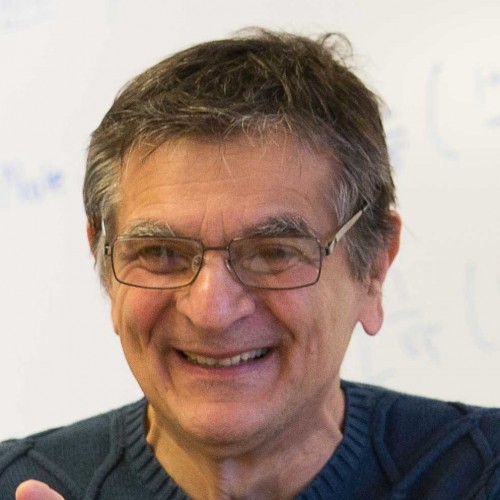 Professor of Computer Science, Computer Science Department Chair